Deluxe Combination Set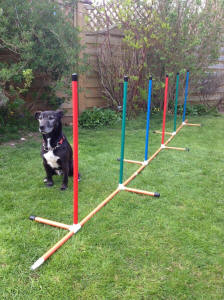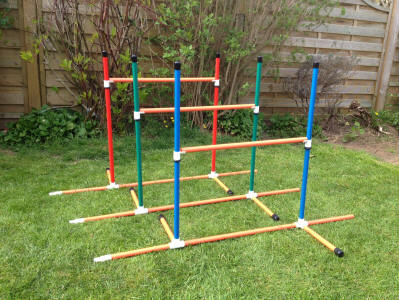 Each Set can make either a 3 jumps or a 6 pole weave set as above.
Deluxe Weave Or 3 Deluxe sliding Jumps £52.00
6 Pole Deluxe Weave Set that can be used to train weaving using the 2x2 method. Or add the jump cups and poles supplied to make 3 Training jumps (600mm wide) with sliding cups which allow the jump poles to be set anywhere between 50mm and 750mm.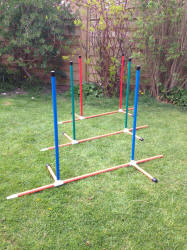 Lightweight design.
Made in high impact resistant Upvc.
Packs flat when not in use.